Investment Opportunities
As a buyer, if you are serious about building a sizable portfolio of apartments, have a proven track record in business or investing, possess a passion for investment real estate, and will allow us the runway to do what we do best, we'd love to hear from you.
"Multifamily has better depth and predictability of capital than any other sector. And in that sense, it is unambiguously safer." — Peter Linneman
We are looking for active real estate investors that want to add to their investment portfolios!
We specialize in finding off-market deals that you just can't get on the MLS!

We are interested in market-rate multifamily properties.
Enjoy the full benefits of real estate investment while remaining passive.
We are actively sourcing off-market, value-add, multifamily properties in St. Louis and the surrounding areas for purchase.
Our Investor pool is currently open to Accredited Investors. While there are multiple criteria factors for approval, we welcome your pre-qualification application. Please complete the questionnaire at the link below. One of our Managing Partners will promptly respond.
Passive Income (Cash Flow)

Debt Paydown (Amortization)

Asset Growth (Appreciation)

Tax Benefits (Depreciation)
Why invest in Multifamily?
Multifamily properties have dozens or even hundreds of individual rental agreements, minimizing vacancy exposure during economic downturns.

Multifamily properties have predictable and available financing, given the protection of Fannie Mae and Freddie Mac.

As home values continue to rise, many would-be owners will be priced out, and demand for multifamily housing should remain strong.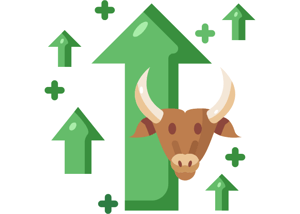 We maintain a bullish outlook for multifamily. We believe the combination of strong rent growth and competitive interest rates near historic lows creates the potential for more attractive risk-adjusted returns.
NCREIF Property Index (NPI)
Over time, U.S. rental housing has consistently experienced increased demand from institutional real estate investors. It's positioning as an integral part of real estate investment portfolios is demonstrated by its current weighting of 26.8% in the open-end diversified core equity index (ODCE). It has also recently represented the largest share of annual investment sales volume among the core property types.
Since the NCREIF Property Index (NPI) was formulated in 1978, the multifamily property sector has had the highest risk-adjusted total returns on a 10-year rolling basis. For many years, it vied with the retail sector for top status, and more recently with industrial (given the e-commerce boom), but rental housing, a necessity, has been the most steady high-performing sector throughout the whole period, offering steady income growth and asset appreciation over the long term.
Frontier Equity Partners provides regular portfolio updates for investors. We use a secure portal to share details and progress, plus we are always available to answer any of your questions.
Click below to be routed to FEP's Investor Portal. Pre-authorization to create a new user account is required. Contact us to sign up. No obligations are necessary.